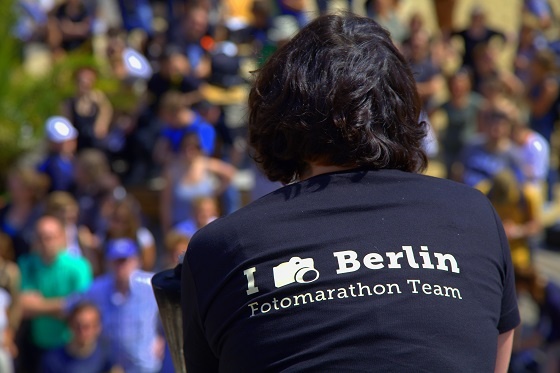 Find us and get a discounted ticket for the Fotomarathon at Schau! 2016 Berlin.
Today and tomorrow there is a Photo Fair at Foto Meyer in Victoria-Luise-Platz in Schöneberg, with many fantastic exhibitors and a full program of workshops. More info at: https://schau.berlin/
Tomorrow Saturday 28.5 the Fotomarathon Team will be there from 12.00 to 18.00, wearing our Team T-Shirts. Come to talk to us to get a Code for a discounted ticket! See you on Saturday at Schau! 2016 Berlin!
With the Coupon you can book your ticket for the Fotomarathon in Berlin with a discount at: https://www.fotomarathon.de/en/events/16-fotomarathon-berlin/